If you're aiming to boost your protein intake then opting for plant-based foods can put you at a disadvantage. There are plant foods that contain significant amounts of protein though — particularly nuts, seeds, and butters made from nuts and seeds. In this post we'll be examining all of the different types of nut and seed butters to determine the nut butter with the most protein.
In short, the nut butter with the most protein is peanut butter, clocking in at 4 g of protein per 1 tablespoon serving. Second place goes to sunflower seed butter, which contains roughly 25% less protein per serving than peanut butter does.
That said, there's other nutritional factors you may want to take into consideration as well, all of which we'll be covering in this post.
The Building Blocks Of Life
Protein contains amino acids that help repair muscle fibers, ligaments, connective tissue, and serves various other constructive purposes in the body.
Despite the potential health-promoting benefits of a plant-based diet, getting adequate protein intake can be challenging as most plant-based foods tend to be high in carbohydrate and low in protein.
Nuts and nut butters are an excellent way to boost plant-based protein intake, and as you'll see shortly, choosing the nut butter with the most protein can provide you with roughly twice as much protein as other nut butters that may not contain as much.
Nut Butter With The Most Protein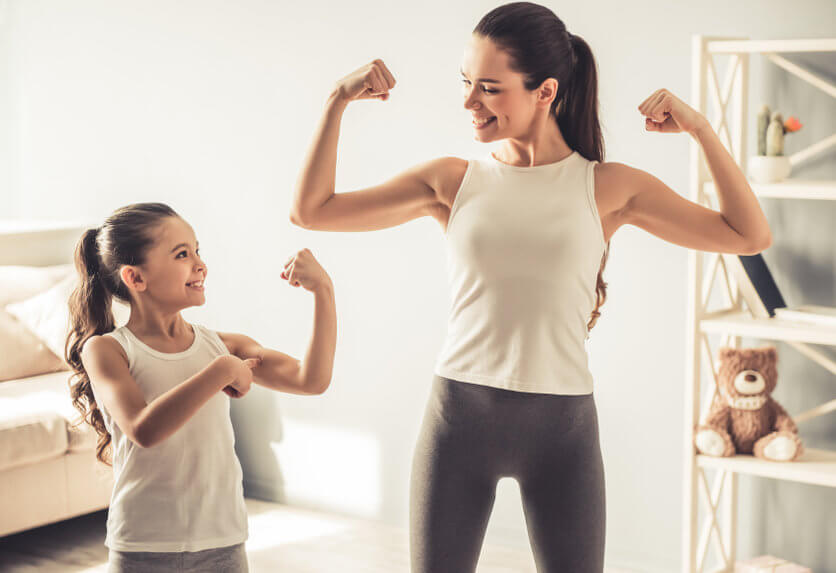 The following table compares the nutrition facts of 8 common types of nut and seed butters. Data sources are linked to the name:
Source: CalorieKing.com; MyNetDiary.com; Nutritionix.com
As you can probably tell, the disparity in nutritional value between the various different types of nut and seed butters is negligible.
Unlike a previous comparison of which lentils have the most protein — where one lentil type had more protein per equal serving size, but less protein per calorie — the protein content of the different nut butters remains fairly consistent in terms of overall protein and protein per calorie as well.
Let's briefly go over some of the nutritional differences between nut butters, however subtle they may be.
Peanut Butter Has The Most Protein
Of all the different types of nut butters, peanut butter has the most protein — both per serving and per calorie — and by a pretty wide margin too.
Peanut butter contains roughly 25% more protein than sunflower seed butter, the runner-up of our comparison; and double the protein content of hazelnut butter — the nut butter with the least protein.
Not only is peanut butter the nut butter with the most protein, but it also has less carbohydrate per serving than most of the other varieties.
Sunflower & Pistachio: The Runner-Ups
Trailing far behind peanut butter is sunflower seed butter and pistachio butter.
Sunflower seed butter is butter that is made from ground sunflower seeds. Although technically a seed and not a nut, this earthy spread will pack 3.1 g of protein per serving.
Pistachio butter, on the other hand — a les common variety of nut butter — takes a close 3rd place with 3 g of protein per serving.
One thing to keep in mind when comparing these two types of butters is that although the protein contents are nearly identical, sunflower seed butter does have slightly less carbohydrates.
Pistachio butter, on the other hand, contains less calories per 1 tablespoon serving and less total fat as well. In fact, pistachio butter has the least fat of all the but butters.
Hazelnut Butter: Coming In Last Place
For those of you who may be hazelnut butter fanatics, you'll need to look elsewhere for your protein needs.
Hazelnut butter contains only 2 g of protein per 1 tablespoon serving — the least amount of protein of all the different nut butters.
Not without its benefits though, hazelnut butter also contains the least amount of saturated fat per serving. This could be beneficial for anyone trying to limit their consumption.
Almond Butter: The Most Disappointing
For whatever reason, almond butter is traditionally preferred as an alternative to peanut butter and other buttery spreads.
Although the flavor may be more preferable to some, the nutritional content doesn't quite stack up.
As we've gone over in a previous post comparing almond butter and cashew butter, cashew butter was found to have both more protein and less calories.
Almond butter pales in comparison not only to cashew butter, but to just about every other nut and seed butter on our list — especially when it comes to protein, clocking in at a meager 2.4 g per 1 tablespoon serving.
Conclusion
Choosing the nut butter with the most protein can be a great way to add plant-based protein to your diet. As you now know, the nut butter you choose can have protein disparities that swing as much as 100%.
Although peanut butter reigns supreme in the battle of nut butters (when it comes to protein anyway,) you'll still enjoy a modest boost to your protein intake when opting for pistachio butter or sunflower seed butter.